Knowledgeable, Approachable Experts
Dr. Marshall Griggs was born and raised in Idaho Falls, Idaho. He attended BYU-Idaho for his undergraduate studies. He then attended Creighton University where he received his dental training. While at Creighton, Dr. Griggs gained valuable training in all aspects of dental treatment including implants, cosmetic dentistry, dentures, and root canals. After graduating, he moved to Gilbert, Arizona, and began practicing at Mountain View Dentistry. Currently, Dr. Griggs is a member of the Seattle Study Club, a club devoted to furthering doctors' dental expertise in providing excellent care.
Dr. Griggs is married with four children. Time away from work is usually spent with his family. Hunting, fishing, camping, hiking, shooting, baseball games and occasional dance and piano recitals keep them busy year round. He has made Arizona his home and hopes to make Mountain View Dentistry a place his patients feel comfortable and welcome.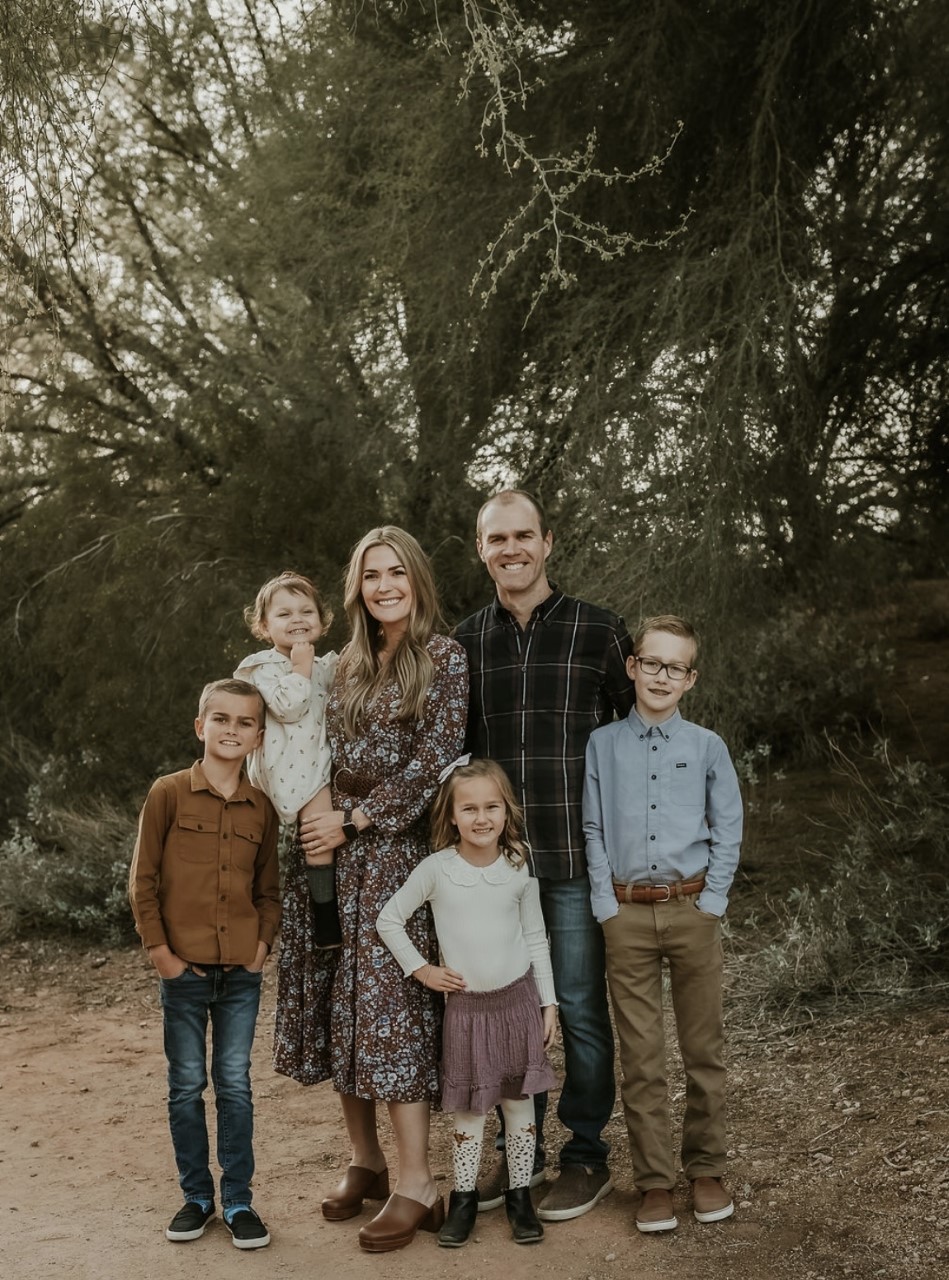 A Michigan native, Dr. Phillip Garrett completed his undergraduate at Texas A&M, Corpus Christi. Graduating with high honors, Dr. Garrett received his Doctor of Dental Surgery along with his post graduate periodontal training at the University of Texas, San Antonio.
Dr. Garrett specializes in implantology ranging from single implants to the All on 4. Dr. Garrett also practices the full scope of his profession from diagnosis and treatment of gum disease using state of the art procedures like the LANAP (Laser-assisted New Attachment Procedure), periodontal surgery involving root coverage, surgical extractions with bone grafting, guided bone regeneration and augmentation.
A Diplomate of the American Board of Periodontology; Dr. Garrett has published research in peer-review science journals on Dental Implants, Nanotechnology, Implant surface topography, digital technology and has been a presenter at science conferences. He is also a member of the American Dental Association, Arizona Dental Association and the American Academy of Periodontology.
In his free time Dr. Garrett enjoys spending time with his wife and four children, and endurance racing. He also enjoys reading and some of his favorite books include Lone Survivor, The Boys in the Boat and watching the Michigan Wolverines during football season. Go Blue!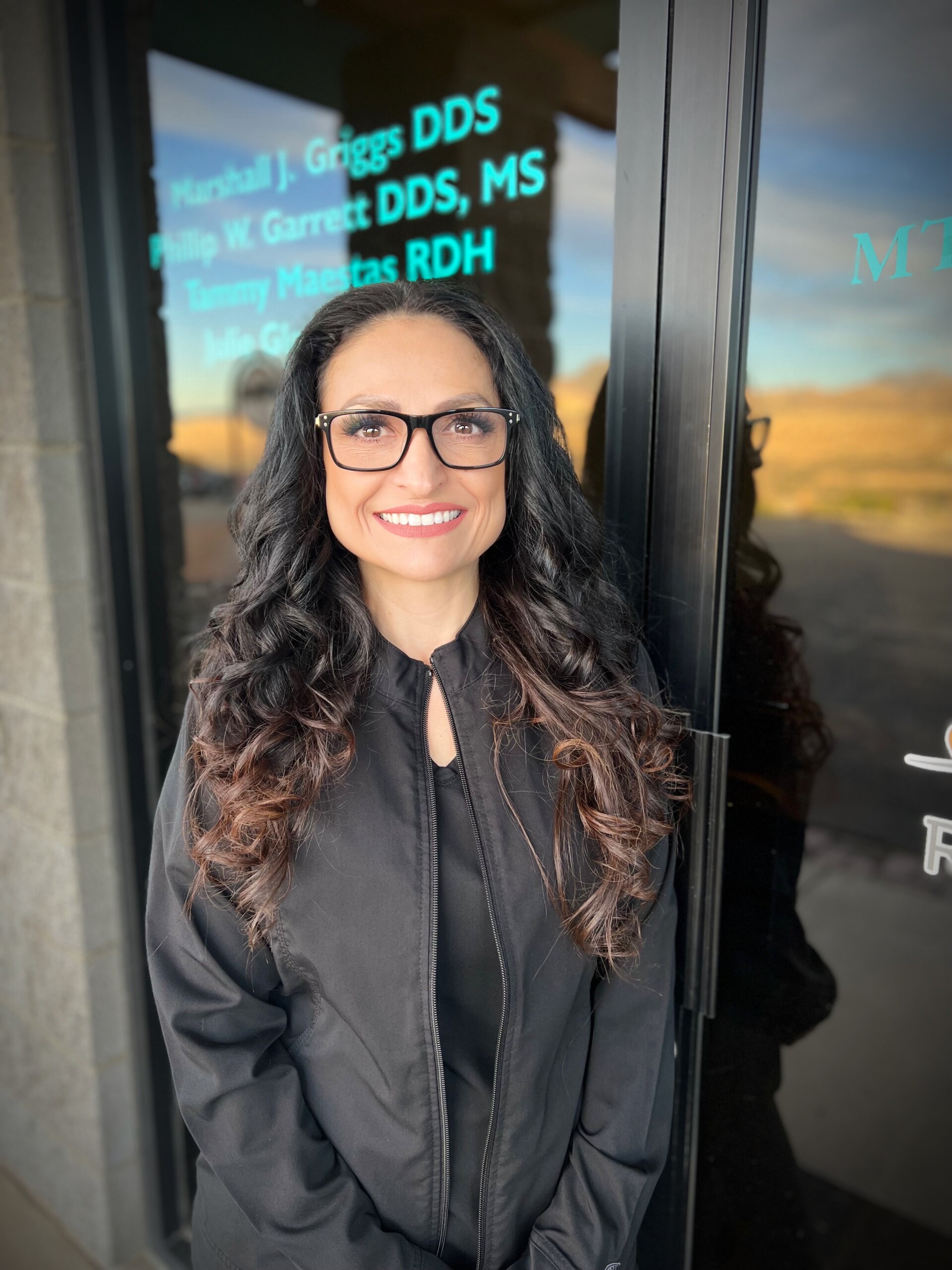 I have been practicing dental hygiene since 2011. I have two sons and two granddaughters. I love spending time with my family, as well as being outdoors, hiking, fishing, and camping.
My goal is to make your dental visits enjoyable and pleasant. I want you to feel comfortable with treatment and understanding your oral health. I look forward to building a lifelong friendship as we achieve oral health and the beautiful smile you deserve.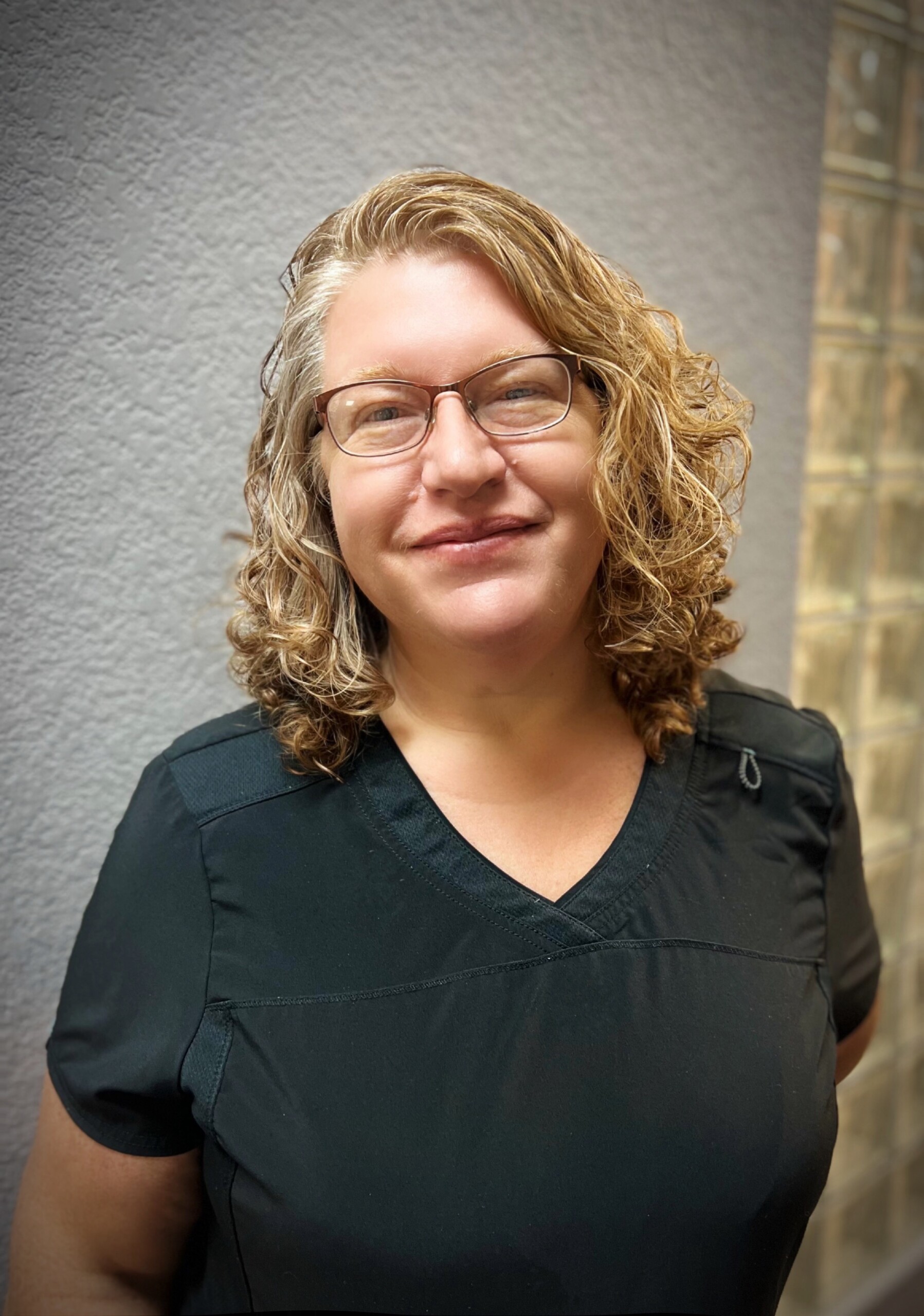 I am originally from Wisconsin but have been calling Arizona home since 2003, after graduating with a Degree in Dental Hygiene from Northcentral Technical College in Wisconsin.  I delight in helping educate and encourage patients about their oral health and overall wellness. I really enjoy the interaction with patients. I have 3 kids that keep me busy with taking them to youth bowling league, Girl Scouts, and Boy Scouts. I volunteer as a Girl Scout Leader as well. I also enjoy camping, traveling, bowling, watching movies, seeing live bands and attending sporting events with my kids. Packer, Badger and Brewer fan, also like Cardinals, Sunday, D-Backs.